coffee time cookies
Coffee
Coffee time cookies
The history of coffee has ancient origins, steeped in myths and legends. The first evidence of coffee being cultivated dates back to the mid-fifteenth century, in Yemen. From there, coffee spread to Asia Minor, Egypt, Syria and south-eastern Europe. Known in the Arab world as "qahwah", or wine, and in Turkey as "kahweh", coffee became the most common beverage in Islam in the early seventeenth century.
Around the world, coffee takes on different cultural nuances and preparation methods. Italy is known for its espresso, an intense pleasure to be consumed in two sips. A fleeting moment that can only be heightened by a tasty delight that harmoniously combines with the strong aroma of coffee. Our coffee time cookies will satisfy even the most demanding palates: six precious flavors for any occasion, from breakfast time to coffee breaks.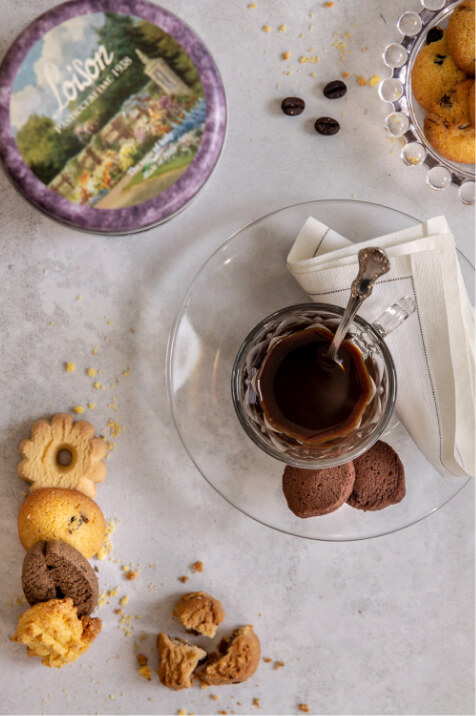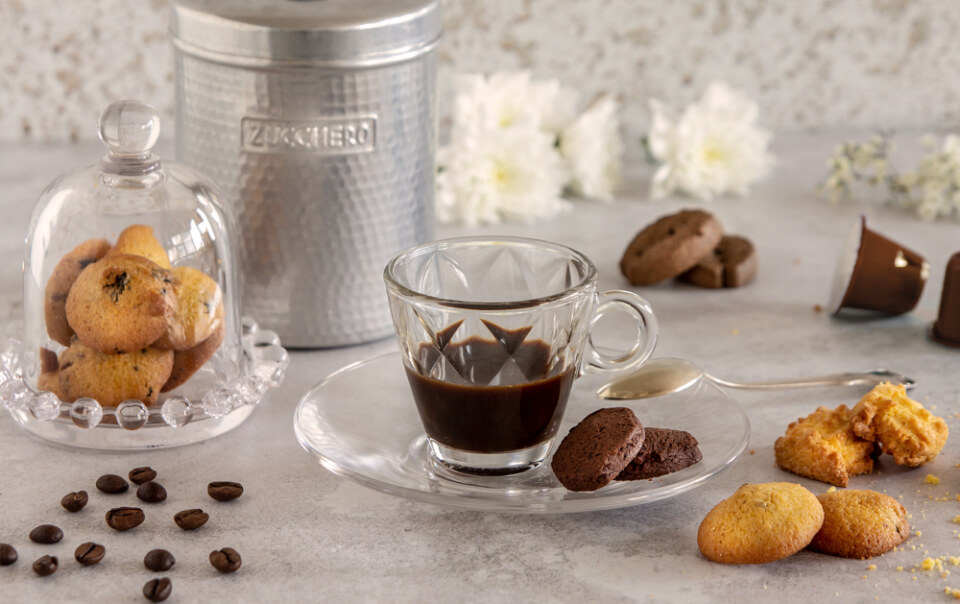 The finest coffees in the world have distant origins and are classified according to their aroma, taste, sweetness, acidity and aftertaste. To name a few: top-choice Brazilian Santos, the rare "Jamaica Blue Mountain" and the one-of-a-kind Indonesian coffee "Kopi Luwak".

the recommended