aperitif time cookies
Aperitif
Fruit cookies
The ritual of a predinner drink, or aperitif, goes back in time: in ancient Rome, the wealthiest Romans used to precede their dinner with rich banquets designed specifically to stimulate the appetite. There were alcoholic beverages involved, including mulsum (a drink made with wine and flavored honey) and various snacks. However, the aperitif as we know it now was created in Turin, at the end of the 18th century, by Antonio Benedetto Carpano, who conceived the famous Vermouth, the staple ingredient of the aperitif.
The tradition of serving wine and cookies at the end of a meal is now becoming a predinner ritual too. The wines that best pair with the crunchiness and fragrance of Loison's aperitif time cookies are the white ones, featuring floral and fruity notes. The crumbly texture of our cookies perfectly matches the aromas and fragrances of a glass of Prosecco Superiore Extra Dry or a Sauvignon from Alto Adige.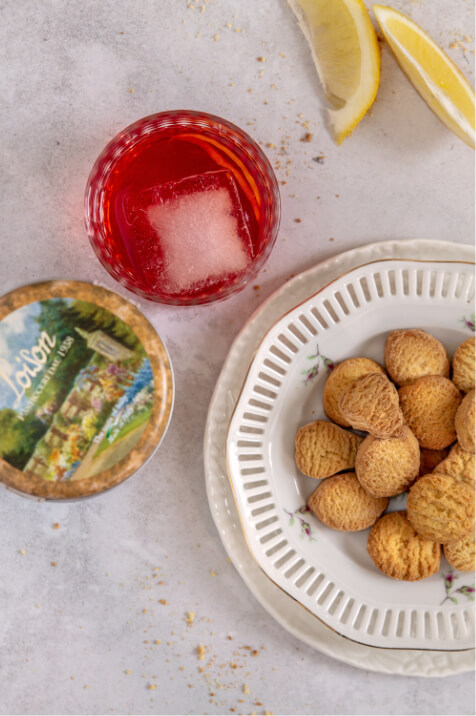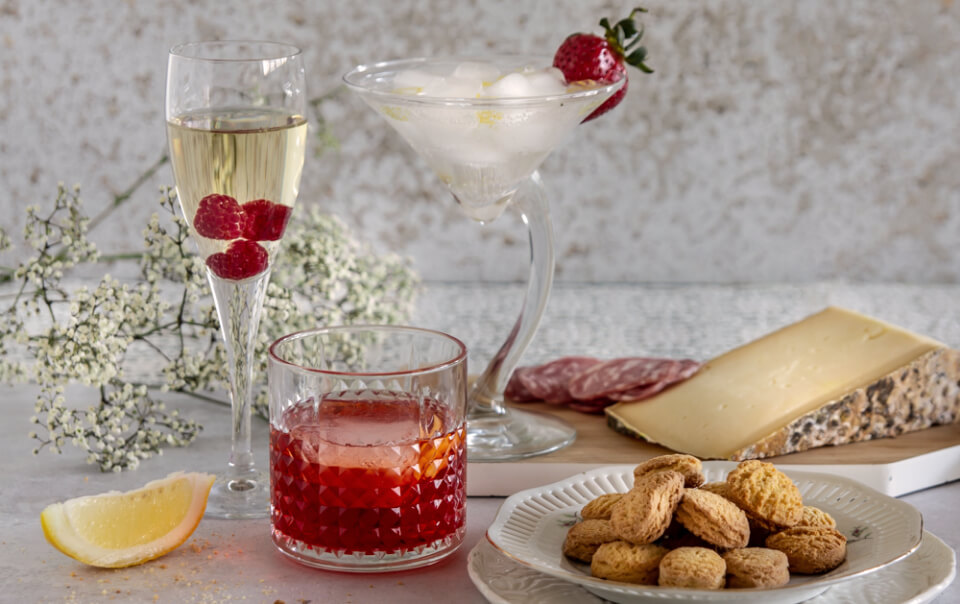 A blend of flavors for an all-Italian ritual: our aperitif time cookies are a tiny delight that will pair well with a Trento Doc wine or with Champagne, as well as with an aromatic cocktail or a Spritz.

the recommended