coffee time cookies
Maraneo
With the unique sandy texture of the maize flour, this cookie embodies the traditional flavors of the Venetian region.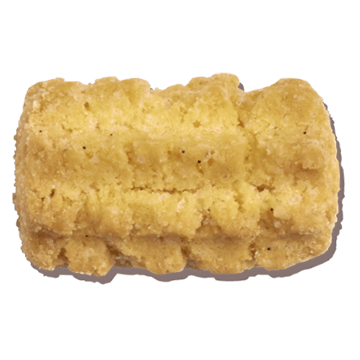 Taste it in...
take off now
ingredients
A fragrant butter cookie
From the Venetian countryside comes a buttery cookie with a grainy texture, typical of the rustic flour from the Marano maize. A tiny delicacy to enjoy with a cup of tea or coffee, at any time of the day.
all the ingredients
wheat flour

butter

Madagascar vanilla

eggs

Marano maize flour
Individually Wrapped Cookies
Small delights prepared with excellent ingredients according to traditional recipes. They come in clear and graphic packaging, even when sold in simple single portions. The practical wrapping lets you see the content.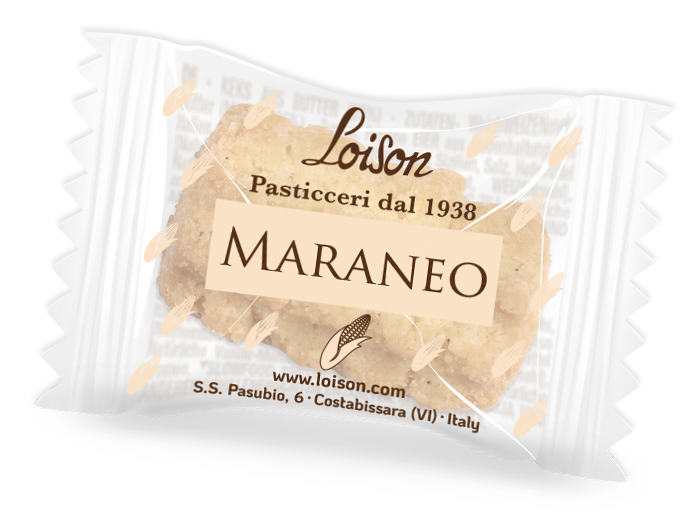 packaging
Our Maraneo cookies also come in a...
Clear and communicative packaging that will attract your customers' attention. Different options for different occasions.
discover all our packages