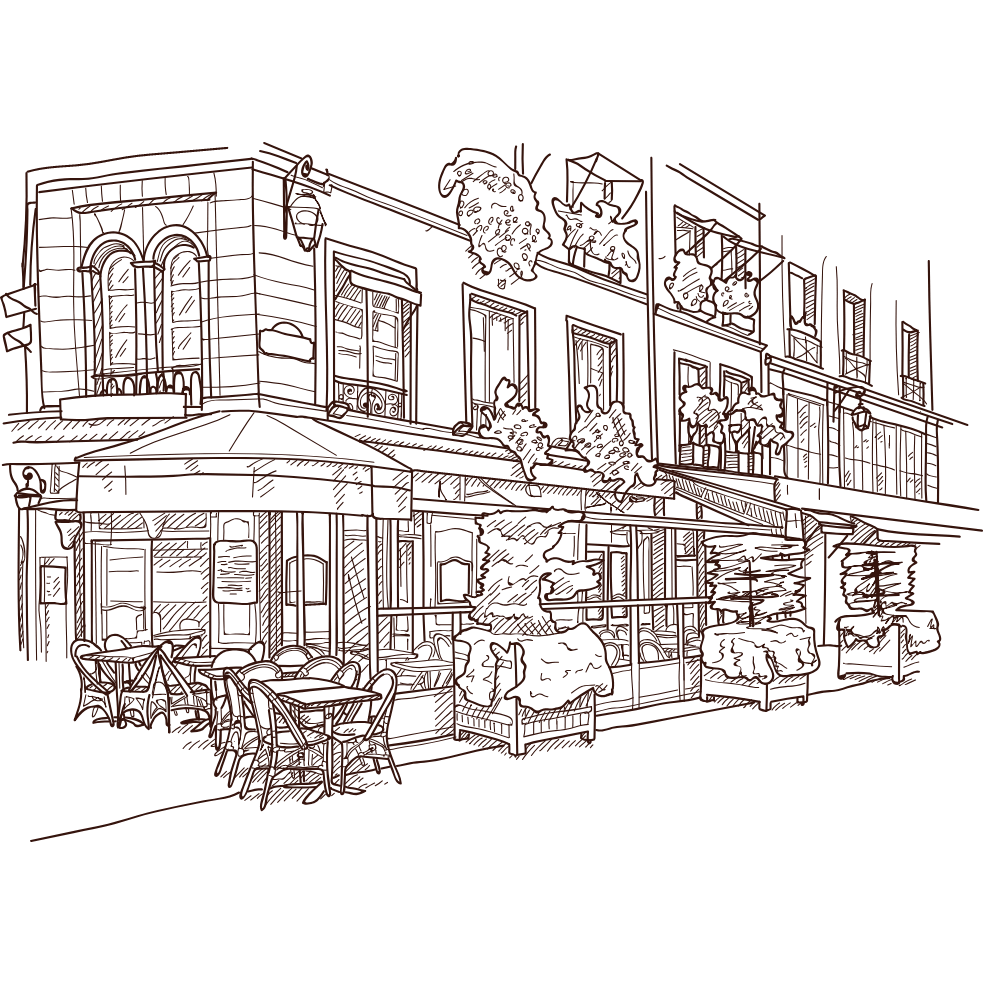 HO.RE.CA.
Win your customers over
ATTENTION TO DETAIL
Designing common areas and front desks with attention to detail says a lot about how precise one's work is. Passion for and attention to detail in welcoming customers can make all the difference. We have designed a number of different solutions for the Hotel, Restaurant and Catering industry, so that any type of business – whether large or small – can offer its customers a well-deserved sweet gourmet treat.
HOTEL
A gift for your customers
Whether it is room service, coffee in the conference room, a meal in the restaurant or a break in the lounge area, there is always a reason to have a coffee, tea or predinner drink in the hotel. Our individually wrapped cookies are the perfect accompaniment delivering pleasure in a little treat.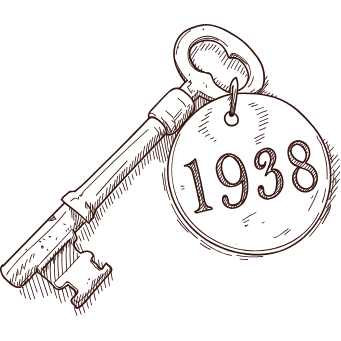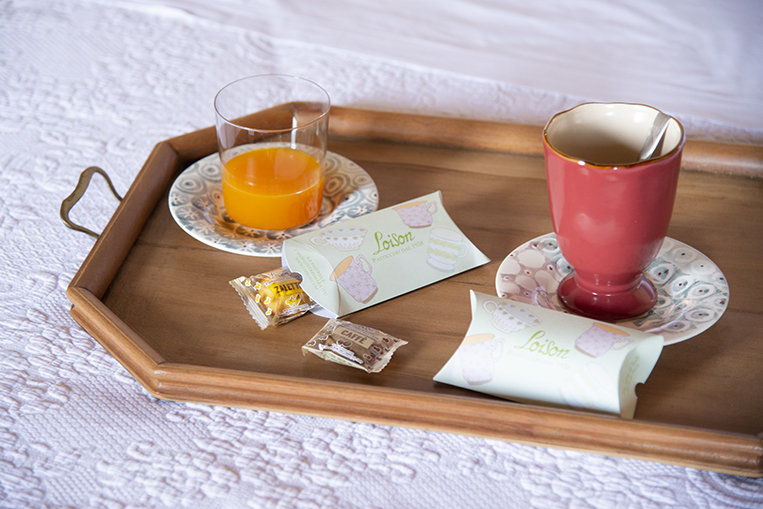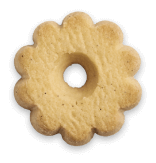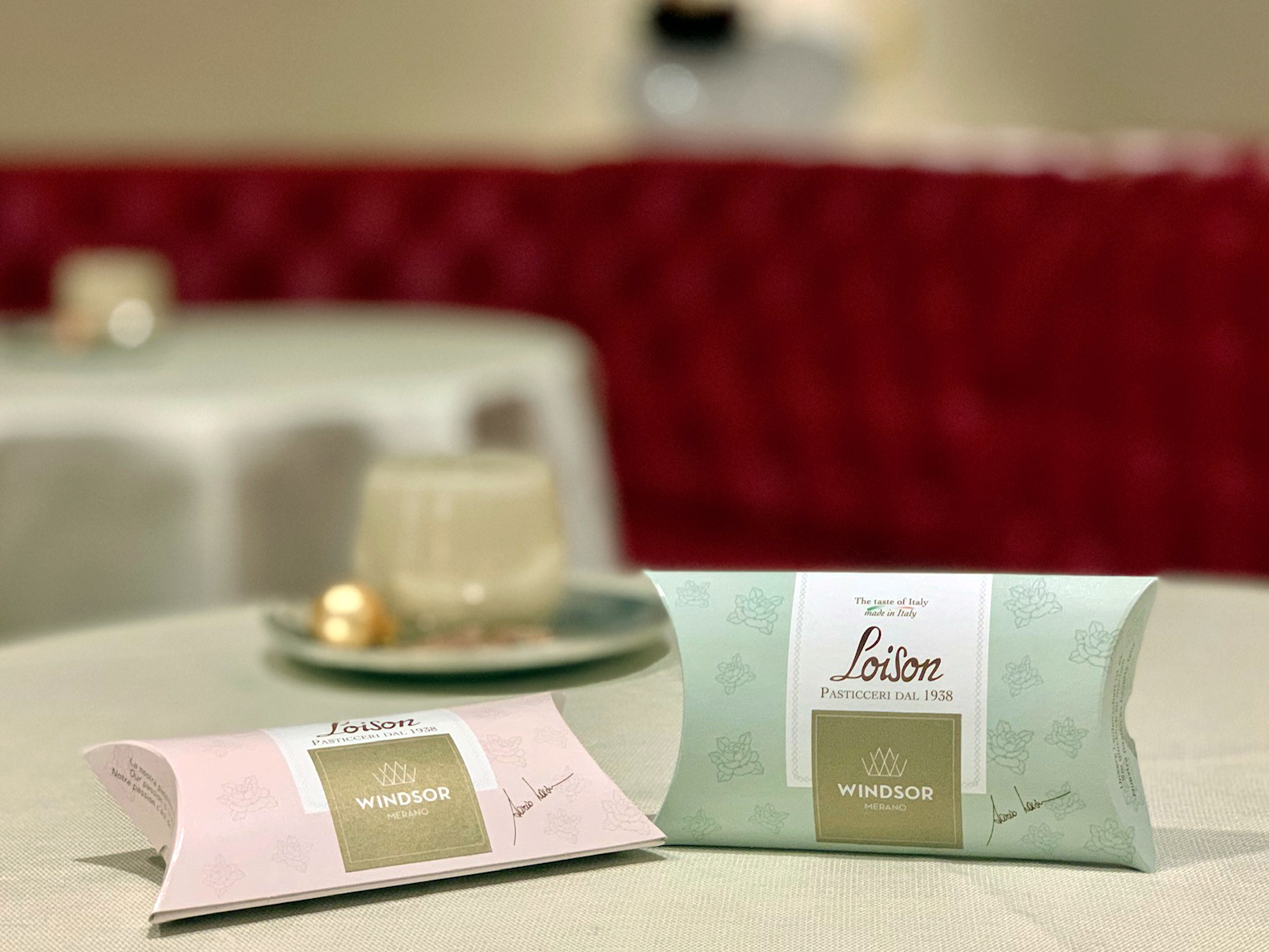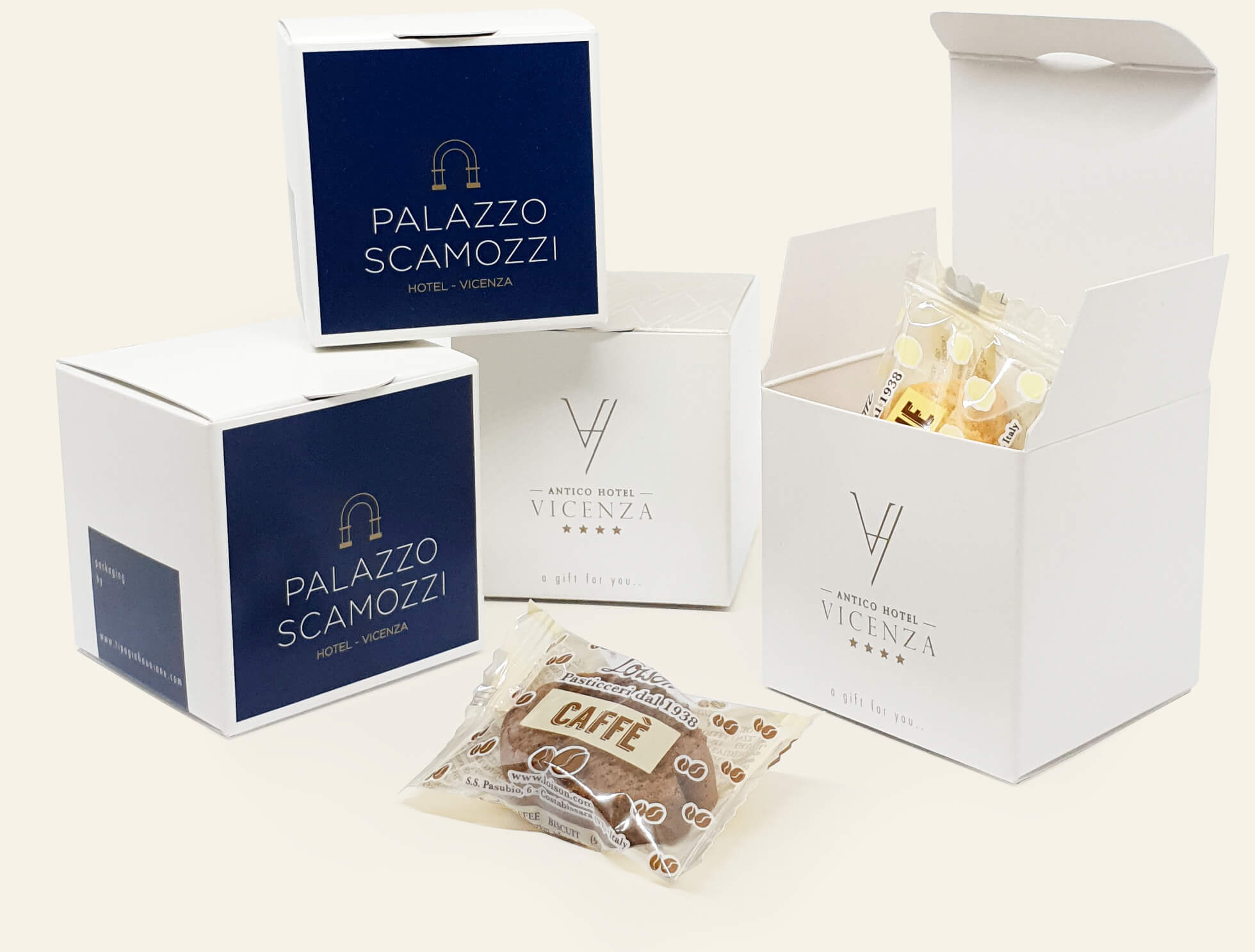 Customized packaging for your Hotel
Loison makes various packaging proposals available to hotels and bed & breakfast for welcome kits and courtesy lines. An elegant packaging to surprise guests with a selection of Loison cookies. Loison paper boxes guarantee quality and durability; they are also customizable with Hotels' images and logos.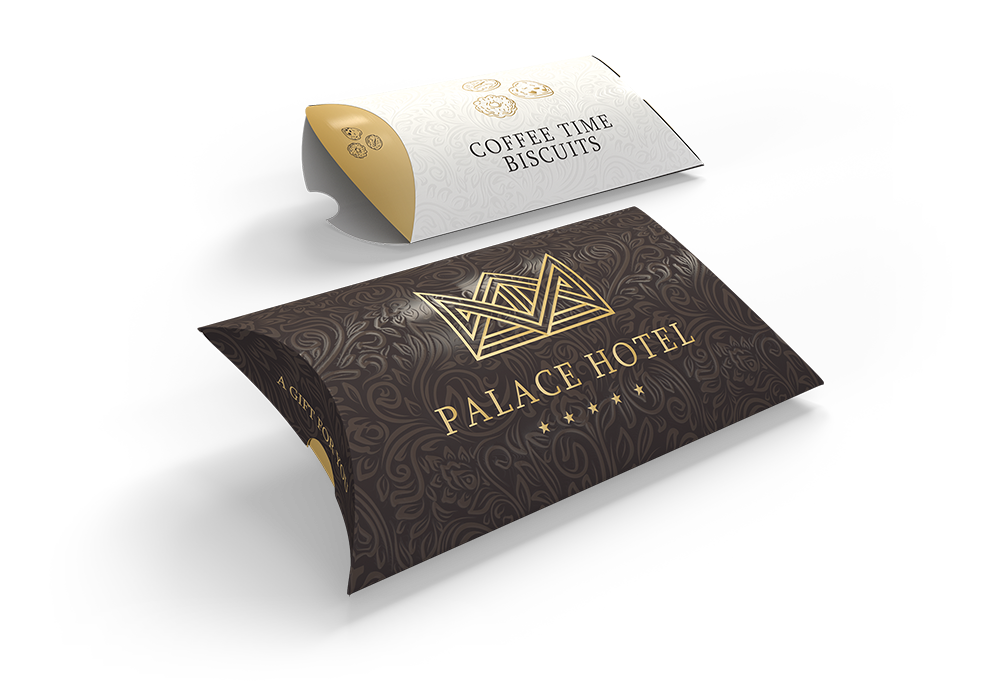 Paper boxe for 3 cookies
13x8x3 cm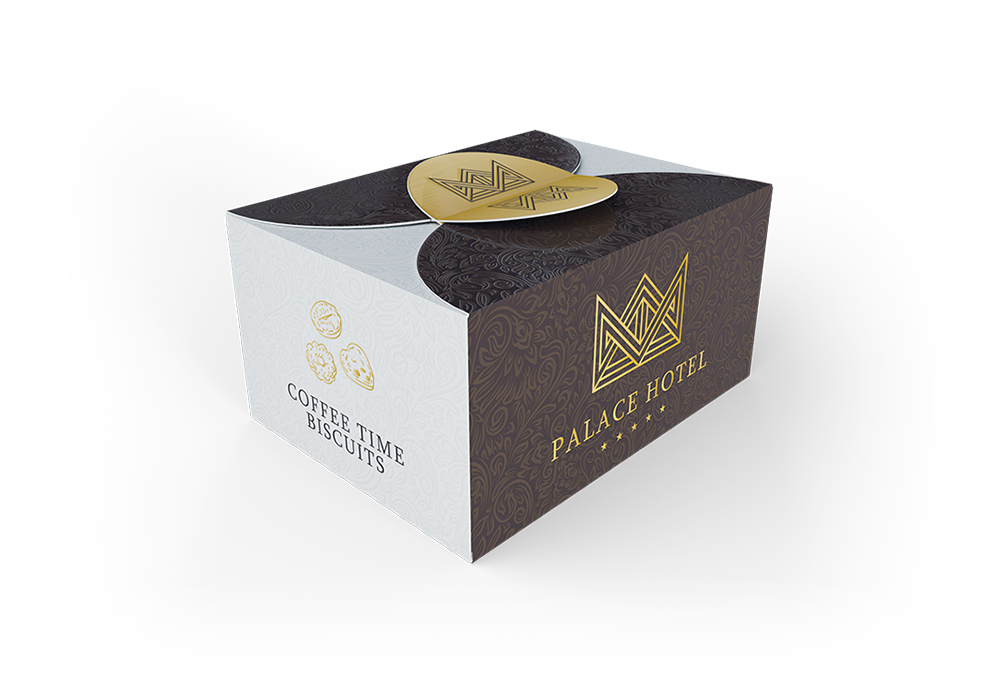 Paper box for 5 cookies
8x4x6 cm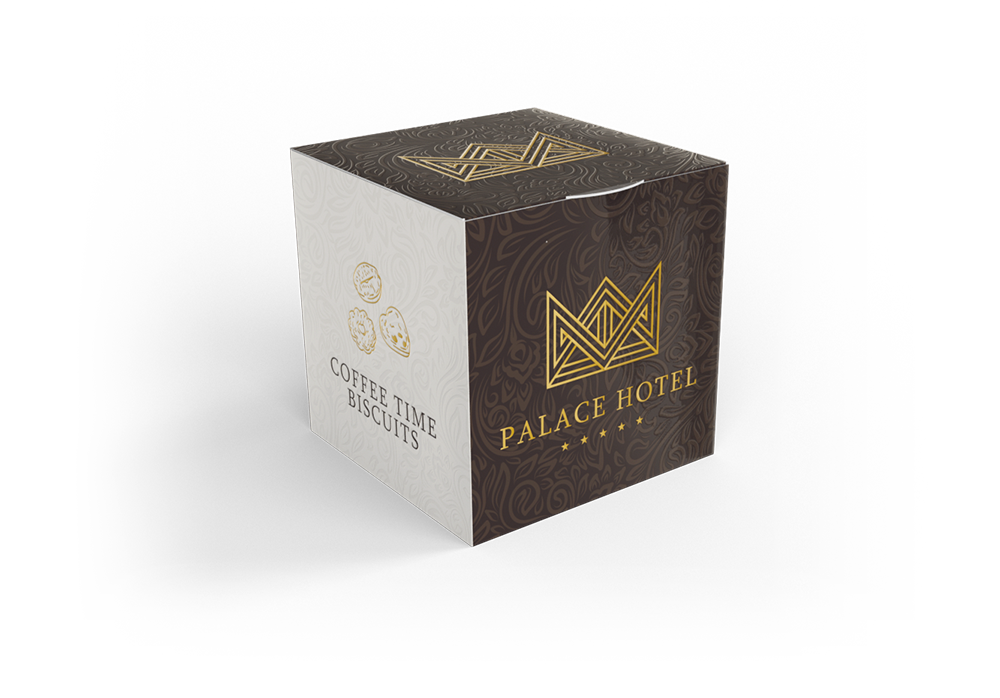 Paper box for 4 cookies
6x6x6 cm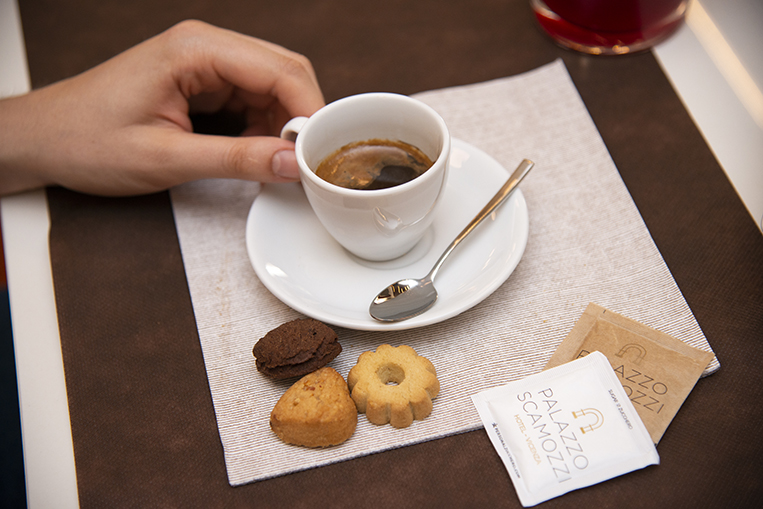 Last but not least
At the restaurant, coffee is often served with a little butter cookie at the end of the meal. Dario Loison has selected the best ingredients to craft coffee time cookies that keep up with all culinary specialties, for an unforgettable taste to round out the dining experience. A small and simple cookie to make a lasting impression.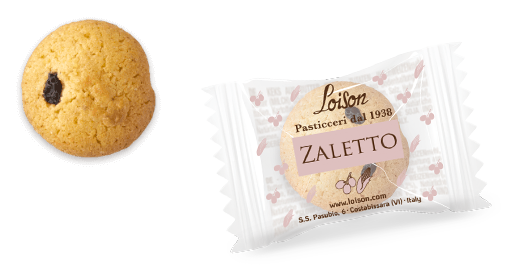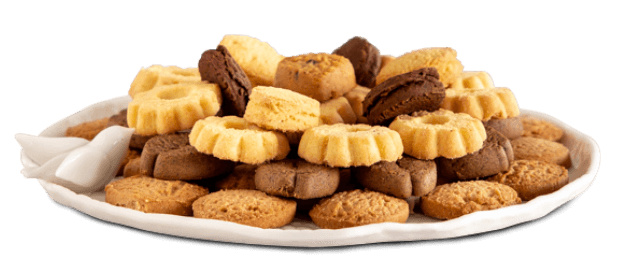 Endless cups of coffee, yet only one cookie
Preparing and serving hundreds of breakfasts and coffees is a challenge that cafés face every day. For this line of business, we have designed a practical display case that will allow your customers to choose their favorite cookie.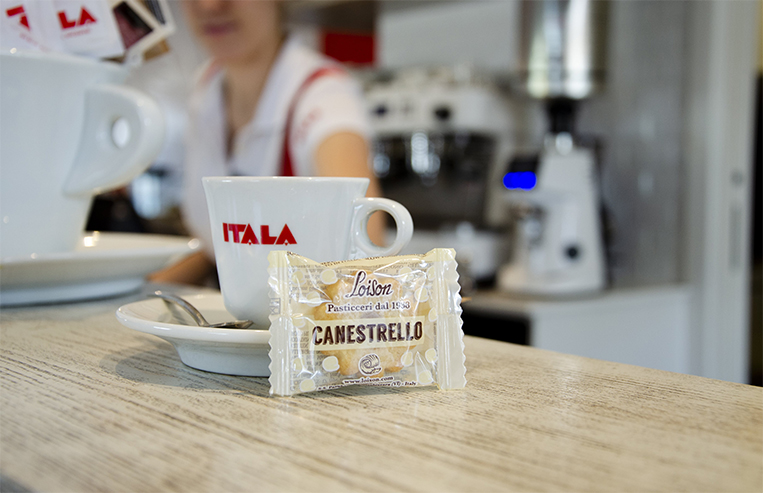 Not just biscuits ... discover our single-portion delights: