The Portico Rosso B&B is located in an elegant 15th century building with arcade in the heart of the historical center of Vicenza. The familiar atmosphere is decorated with vintage family pieces of furniture and enriched with marvelous paintings – the memories of several foreign journeys, it spreads a sensation of serenity and harmony, accommodating the hosts in what is the actual house of Lucia Camposilvan, the owner of the B&B.
We met her in a summer morning, the perfect occasion to taste a sweet breakfast in her romantic indoor garden that Lucia tends meticulously.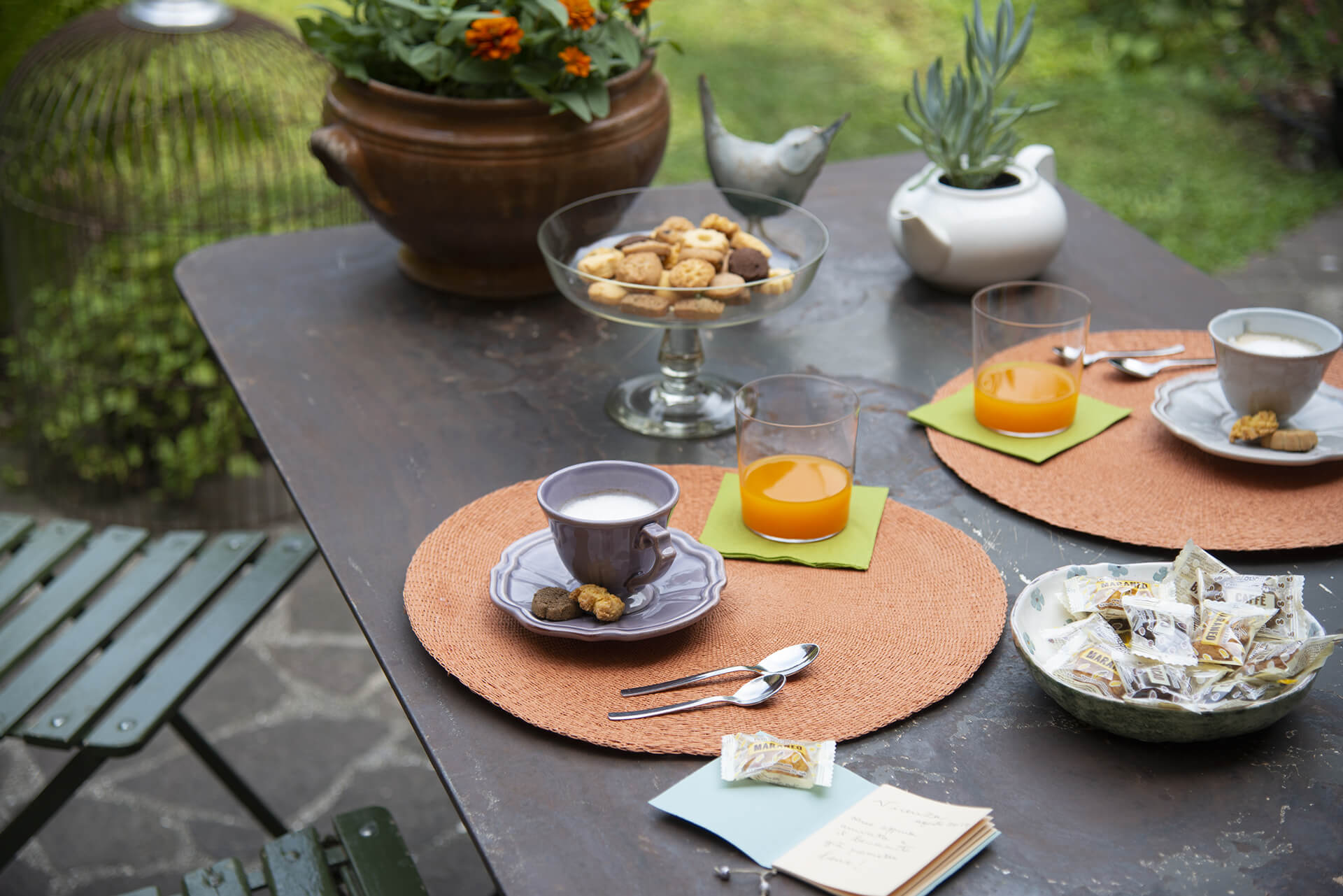 How the Portico Rosso B&B was born?
This is my home, I live here. This house has more than 600 years of history and I decided to "open its doors" to my guests. I like to think that I did not simply "open" a B&B, but that I opened the doors of my house to others. I have always loved travelling, both for pleasure and for humanitarian projects; this allowed me to live many unique experiences, meeting the local people. After all that wandering, I decided to host travelers from all over the world in my house. My idea of hosting is tied to the concept of "luxury" as the attention to details. Besides the management of all the rooms, to me it is also important to serve a breakfast that live up to my guests, respecting the typical genuineness of B&Bs.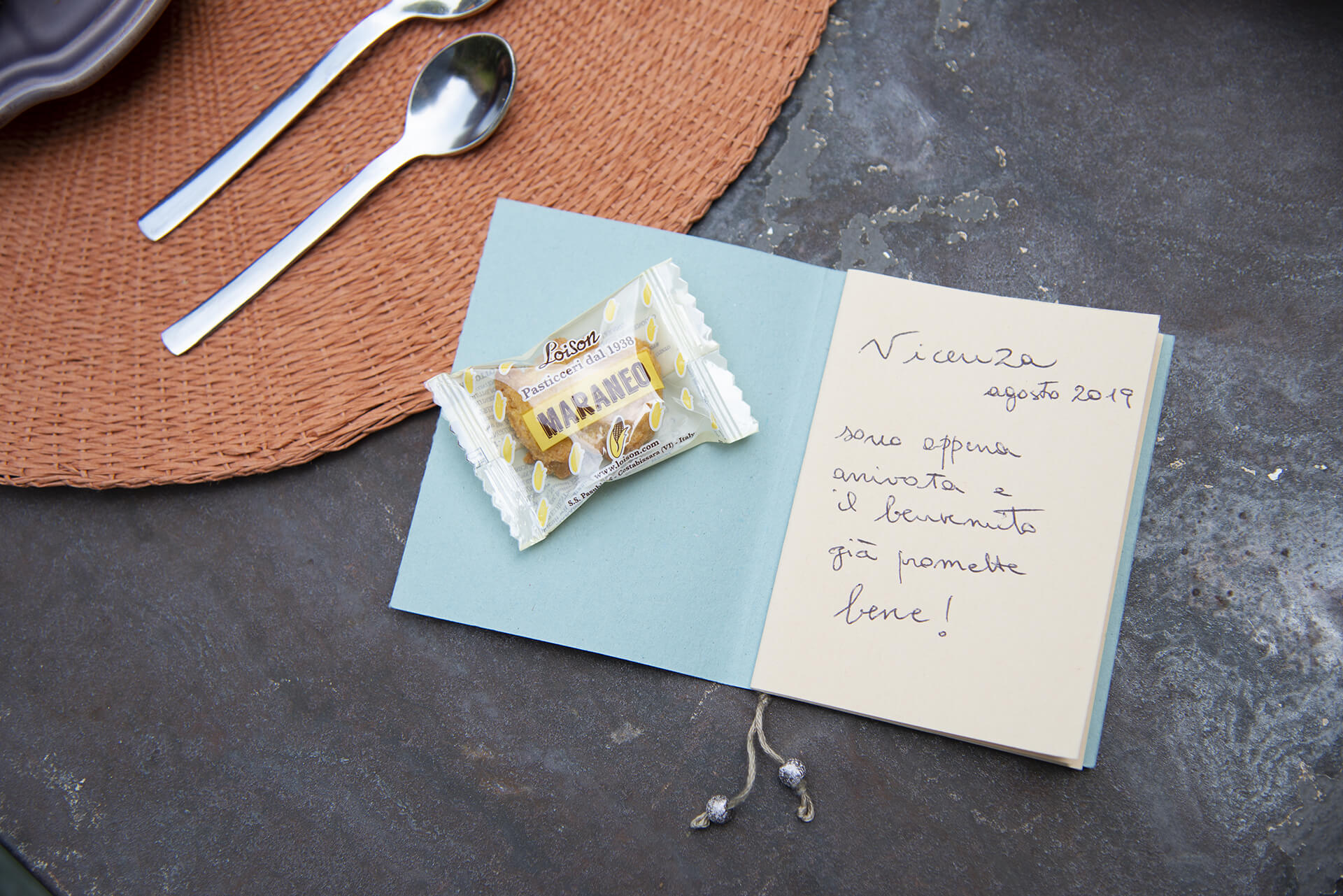 How the collaboration with Loison was born?
Since I have always lived in Vicenza, I have known Loison company for many, many years. From the beginning of my activity I offer their products to my clients. For example the Panettone, plumcakes and other bakery products. The choice of adding Loison Butter Biscuits to my proposal was completely spontaneous. Loison Biscuits allow me to offer a special cuddle to my guests, with the certainty to give them a high quality product from our local area.
To me, it is fundamental to give importance to local products that combine the quality of ingredients to traditional recipes. Loison Biscuits perfectly integrate my culinary proposal for breakfast; they harmoniously pair with fruit extract, brioches, fresh fruit, dried fruit and jams made by local producers. I like to combine the intense and fragrant solidity of Zaletto and Maraneo with an espresso or a cappuccino, in order to give a bust to the breakfast, while I propose the intense aromas of Liquirizia and Amarena Cannella with a tea or an infusion, for a break of relax and taste.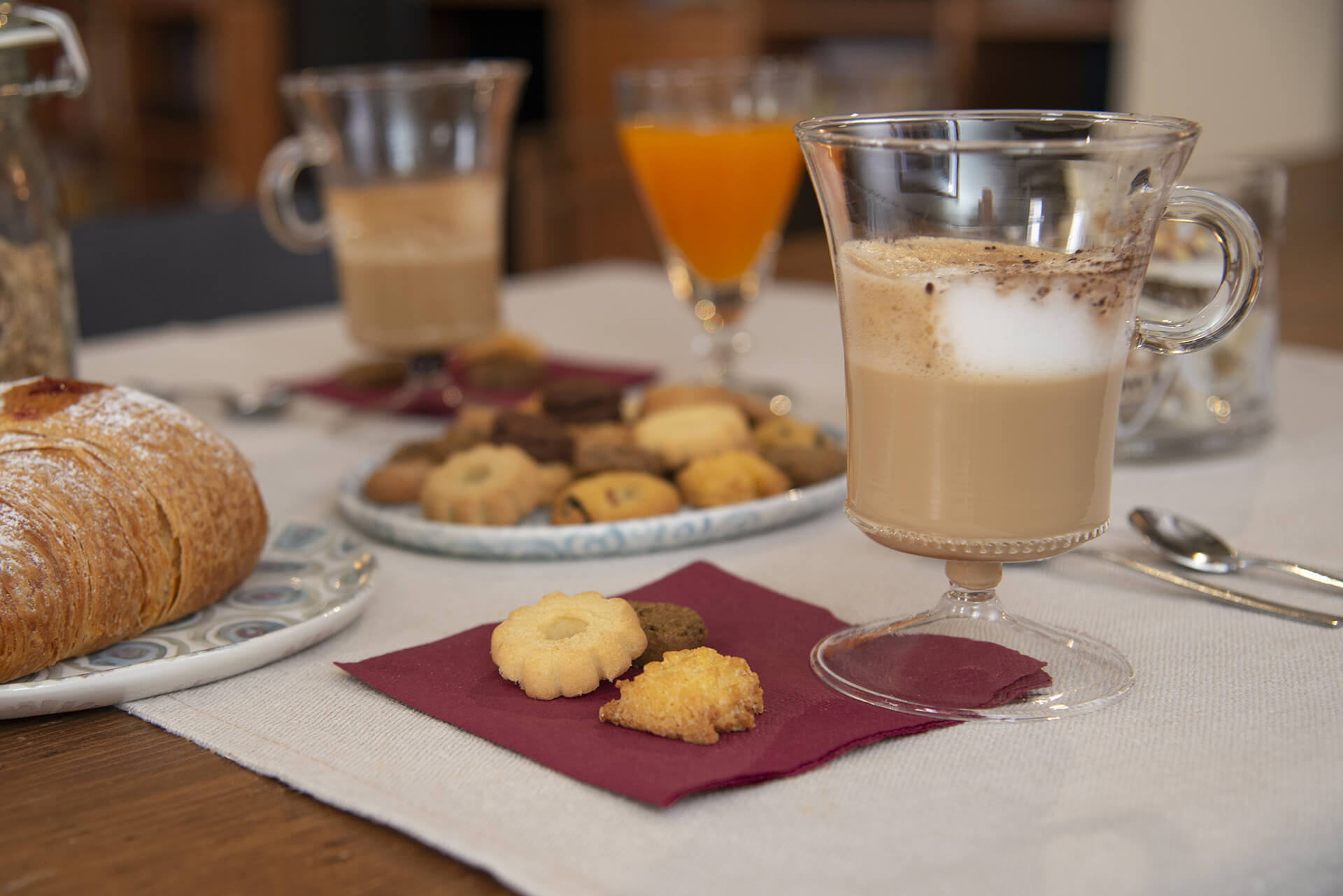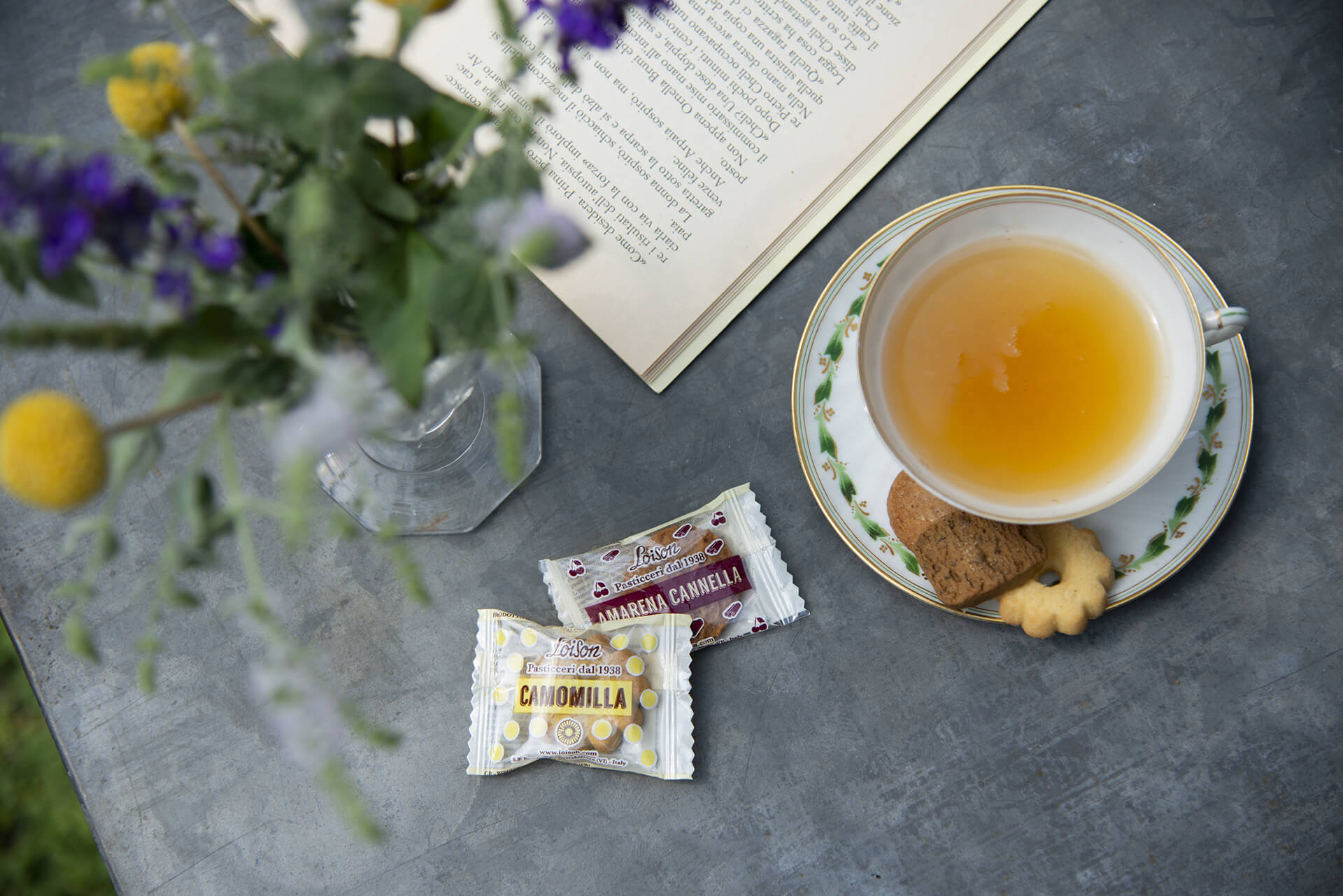 What is the more important aspect of hospitality?
I think it is fundamental to put the guest at ease, make them feel like home. I am always very meticulous in the attention to details, in order to offer unique experiences. A wide and sincere smile and an inclination for listening are necessary in order to create empathy and to guide the guests with professionalism in discovering our beautiful city. I also insert Loison Biscuits in the Welcome Kit that I put in all rooms, certain to make an appreciated gift. To me, every guest is a friend to cuddle.