In Venice, near Rialto Bridge and in New Street after Guglie Bridge, in the Caffè del Doge Bars (the coffee shop format of Caffè del Doge), fragrant Loison biscuits are served with every cup of coffee.
The Roastery Caffè del Doge was born in the Venetian alleys in 1995, when a young and passionate Bernardo Dalla Mea decides to buy the old Roastery "ExtraDoge", which was founded in 1952 from Knight Ermenegildo Rizzardini, his mentor and master roaster. He transformed it in a dynamic and modern artisanal reality. Today it has grown and it exports roasted coffee for espressos.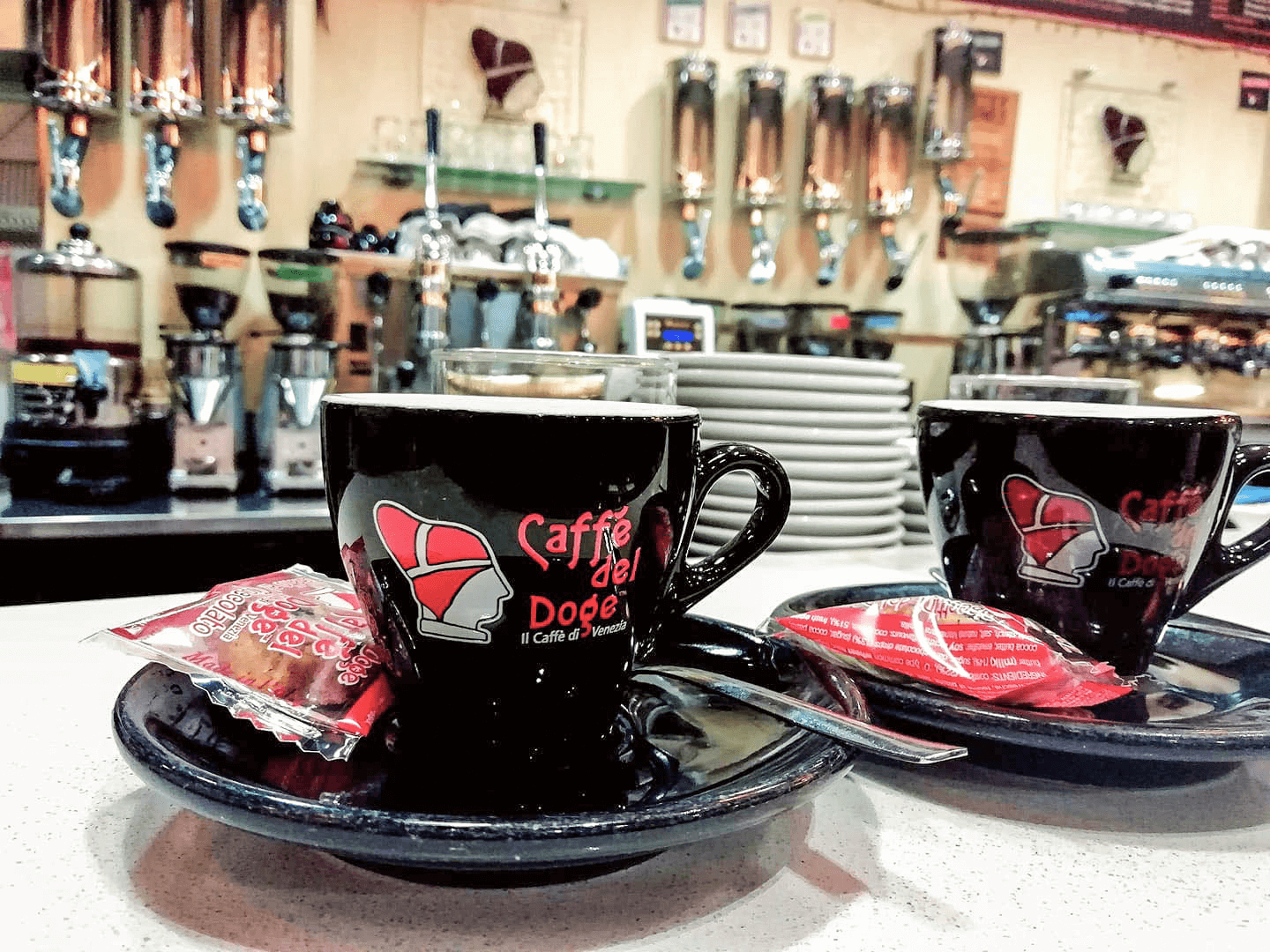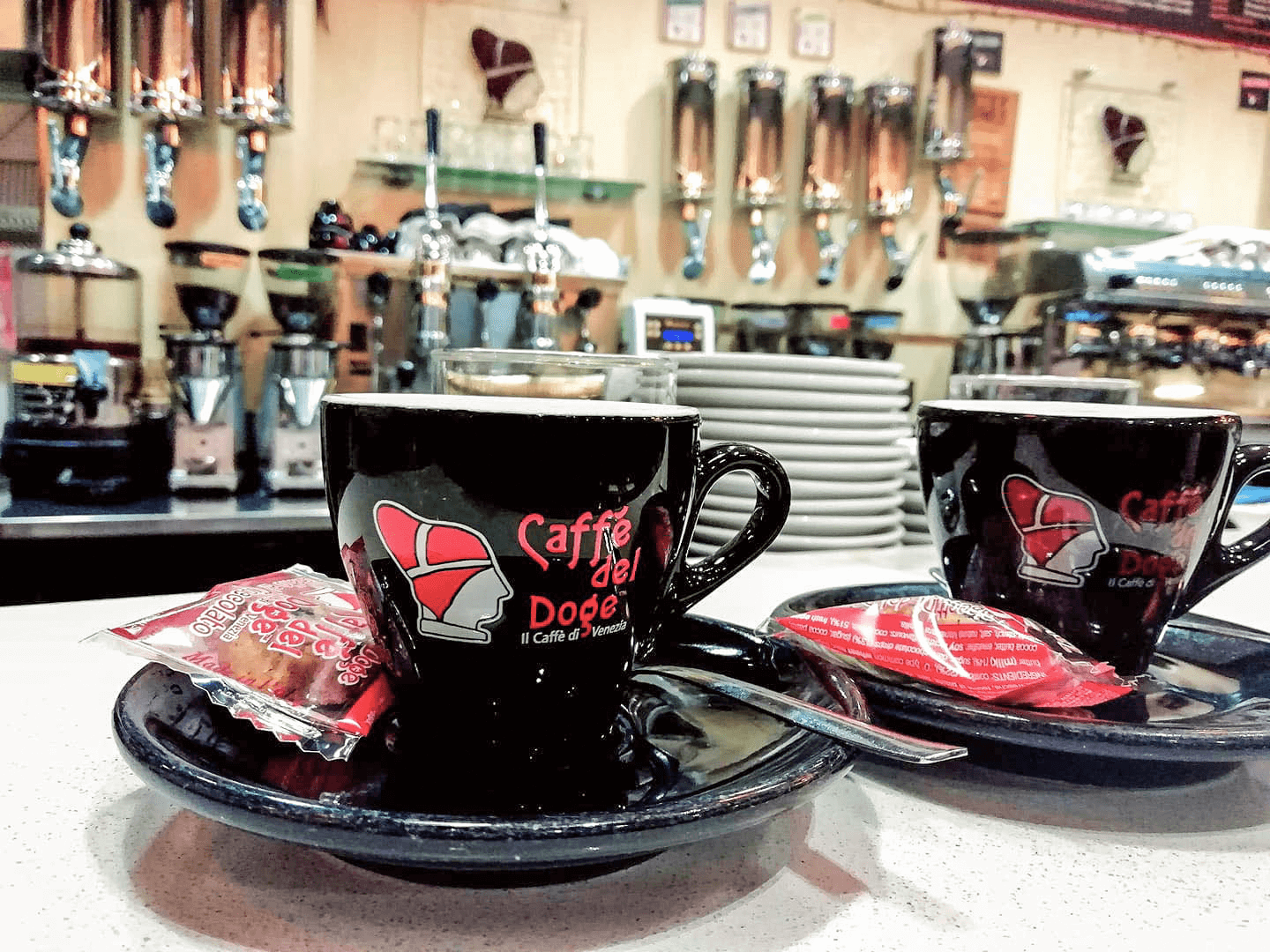 From 2005 Caffè del Doge in Calle dei Cinque appears in the pages of Gambero Rosso, it attracts coffee-lovers and coffee enthusiastic form all over the world. A microcosm in which it is possible to find more than 14 varieties of espresso: the two famous blends Doge Rosso 100% Arabic and Doge Nero and a dozen of the finest blends from selected coffee orchards from all over the world: the Caffè delle Stagioni.
Representing the essence of the ancient Venetian "botteghe del caffè" loved by Carlo Goldoni: meeting point of intellectuals, academics artist and common people, that became also a place for trading, today Caffè del Doge Coffee Bar is a convivial and comfortable meeting place.
Here the days begin with an inebriating espresso scent, accompanied by a fragrant selection of Loison bakery products and biscuits.
Canestrello, Caffe, Maraneo, Bacetto, Cacao and Zaletto: the Loison coffee biscuits were created for all occasions, from breakfast to coffee break. Far from being ordinary, they have rich thickness and sweet aromas.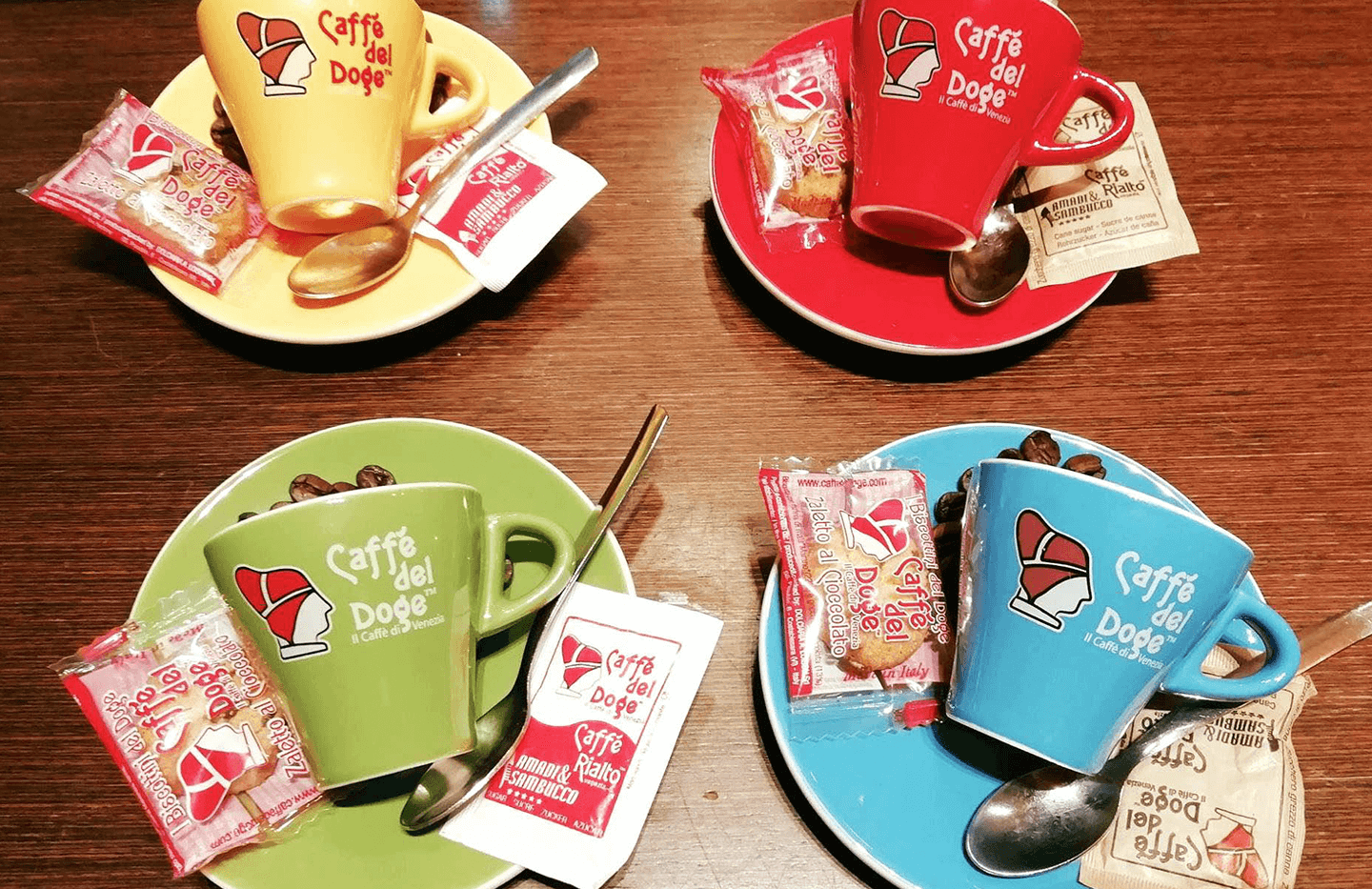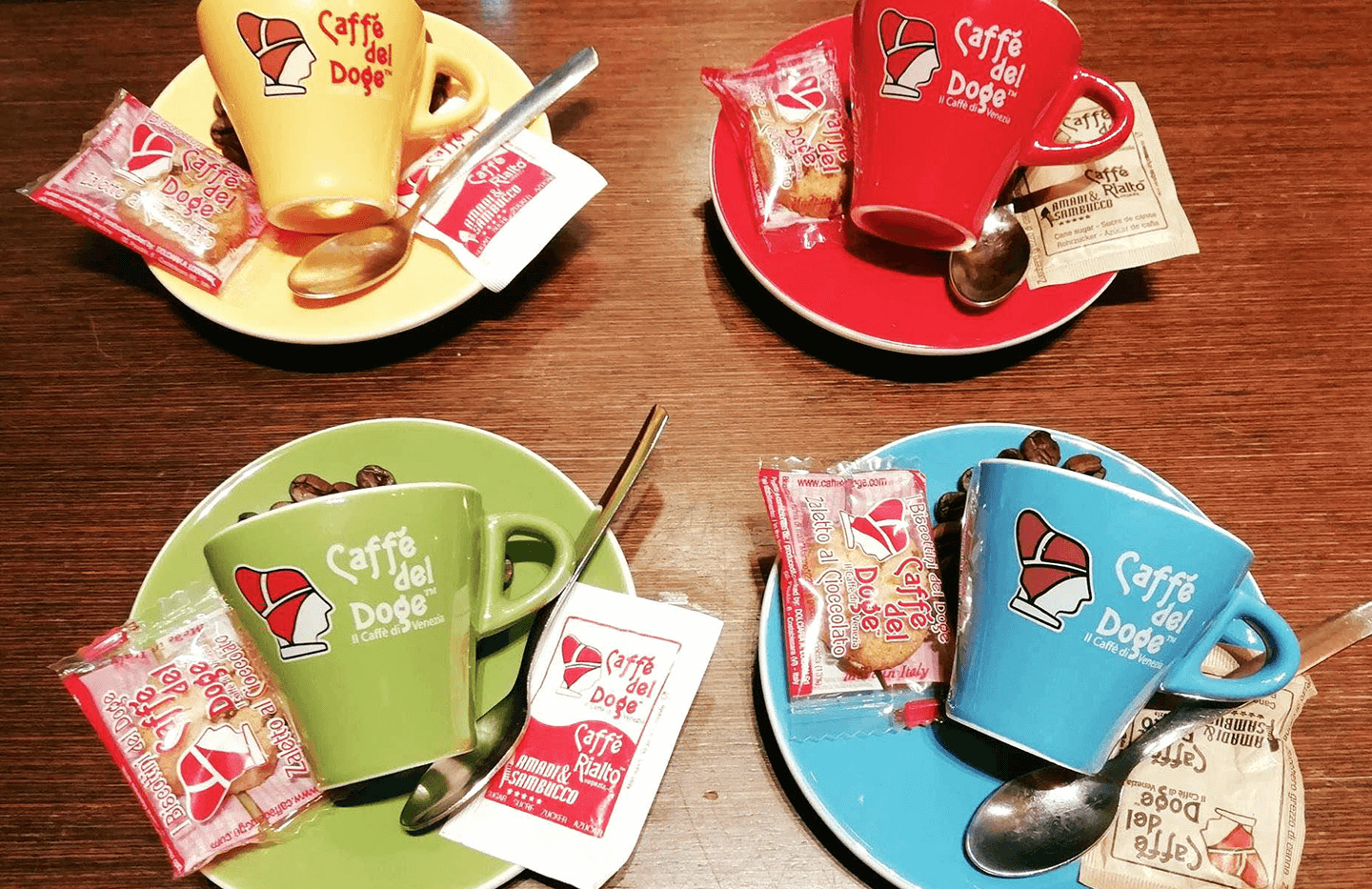 "Presenting to our customers unique biscuits, in perfect harmony with the philosophy of Caffè del Doge of research and development of products, means offering them a complete and refined taste experience. This remains firmly impressed in the memory of the customers that reacts with wide smiles and that rewards us by returning day after day". Pino Pinato Caffè del Doge.
The basis of Caffe del Doge success is the great passion and the strong, almost obsessive, attention to raw materials. These are the same values that guided Dario Loison in the choice of the best ingredients in order to offer single biscuits that live up to one of the finest coffees in the world. The Loison butter biscuits allow having the pleasure of receiving a small gift, far from being conventional.