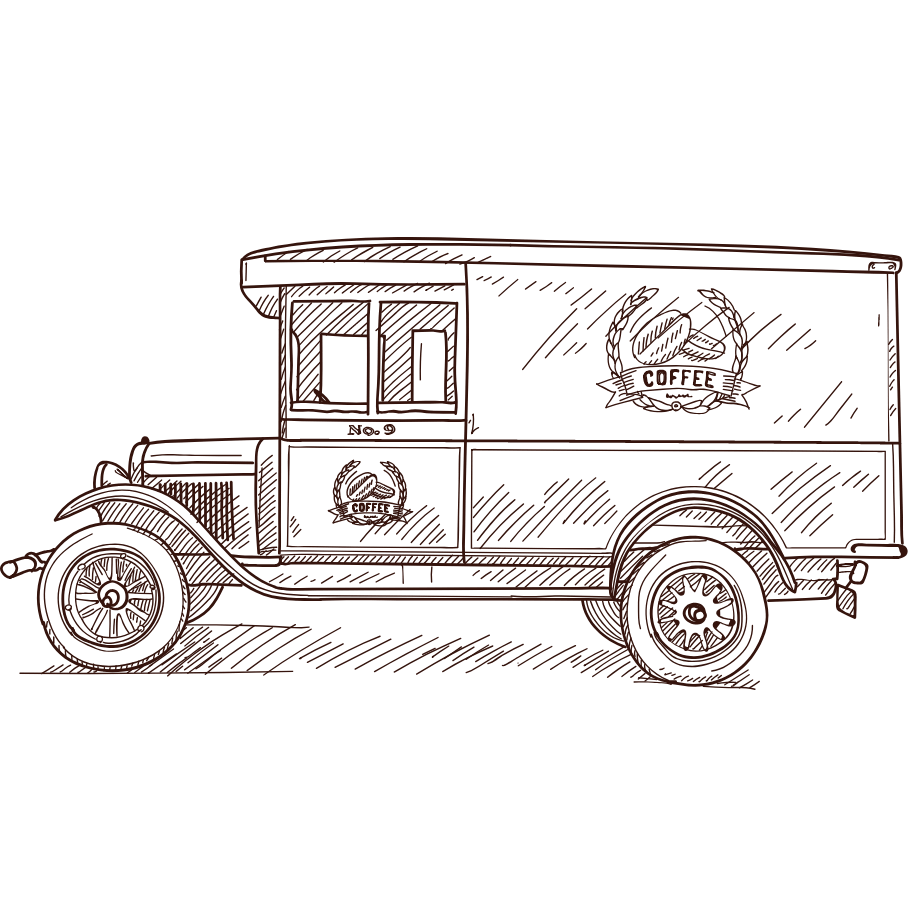 VENDING
Quality automatic merchandising
EXCELLENCE AT YOUR CUSTOMER'S FINGERTIPS
The automatic merchandising sector is in constant growth and suppliers are always looking to offer their customers high-quality products.
We offer the vending industry a line of butter cookies designed for those who want to indulge, even in large spaces such as firms, banks, professional offices and private clinics, a relaxing and tasting break while sipping on their coffee or on some other hot beverage. A little delight for the palate.
Vending machine products turn gourmet
Our individually wrapped cookies will meet every taste: from the intense Cacao and Caffè varieties to the aromatic notes of the Liquirizia and Amarena Cannella. Our 12 different cookies are sure to pair well with the wide selection of hot beverages found in vending machines.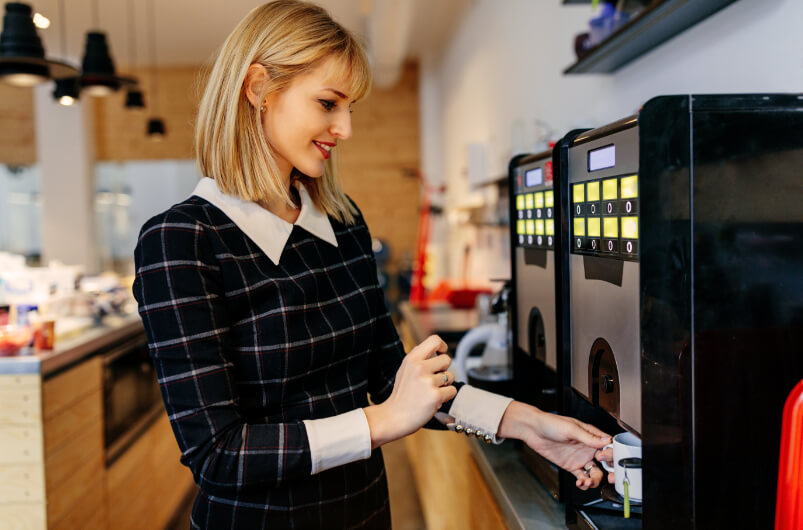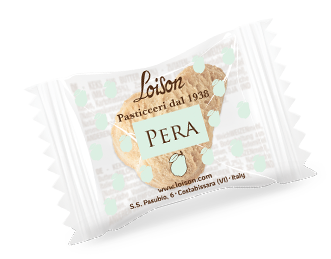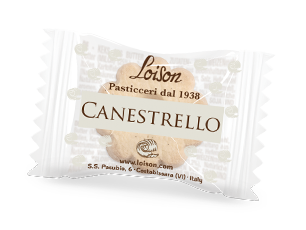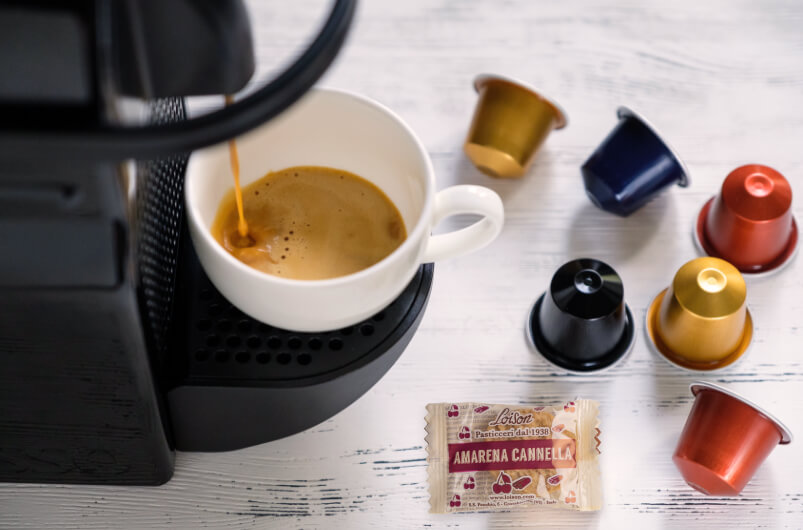 A sweet ally
We at Loison have an eye out for the portioned, or single-serve, coffee market too. Our individually wrapped cookies are perfect alongside capsules and pods for single-serving brewing systems. An irresistible temptation at your fingertips: simply choose one and let yourself be carried away by an explosion of flavor.
Ideas for the vending business
Elegant boxes and practical display containers where to showcase our individually wrapped cookies.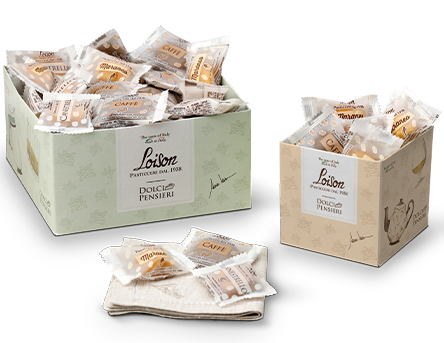 Display boxes
M052 Large paper tray
M053 Small paper tray
Not just biscuits ... discover our single-portion delights: